A Wedding on the Reef
Julie reached out to me through my agency SGM Events Her and her fiance Jeremy were looking for an intimate wedding at a friends house in La Jolla right above the beach. After researching me, they decided that I was the perfect Wedding DJ for their special day.
When I pulled up to the house, it was a little North of Big Rock which is famous surf spot in La Jolla, San Diego. What I didn't prepare my self for was the two massive and steep flights of stairs to get down to where the wedding would be. I had to hand carry everything down the stairs and of course go back up when I was done.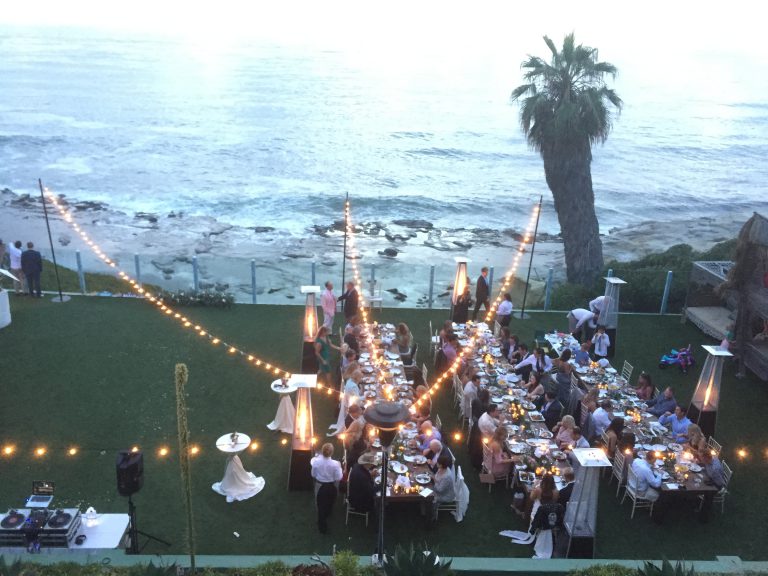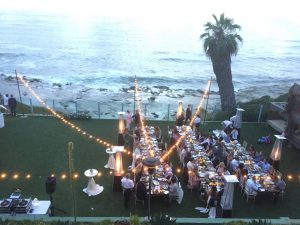 Reef House
The house was an incredible 4 stories from the street down to the beachfront yard below. On the floor overlooking the wedding area was a huge indoor pool and Jacuzzi with a giant inflatable swan in the middle of it. In my head I imagined the owner being some sort of international business business man or woman. I was right. The house belonged to Fernando Aguerre the founder of Reef Sandals.
This house is legendary in the San Diego surfing industry as a party house. I heard stories of wild parties with DJs, free booze with the who's who of the surfing industry. I always wanted to do a party there and my time was there.
Music to chill to
Jeremy and Julie were a couple of chilled out Californians. Jeremy looked like he was birthed on a surf board with his bleach blond hair and his golden tan. Julie was glowingly gorgeous with long white dress that accentuated her baby bump. All they wanted was light beach music that complimented the scenery. For open dancing, they said keep it familiar and fun. Another SGM Events wedding in the book!