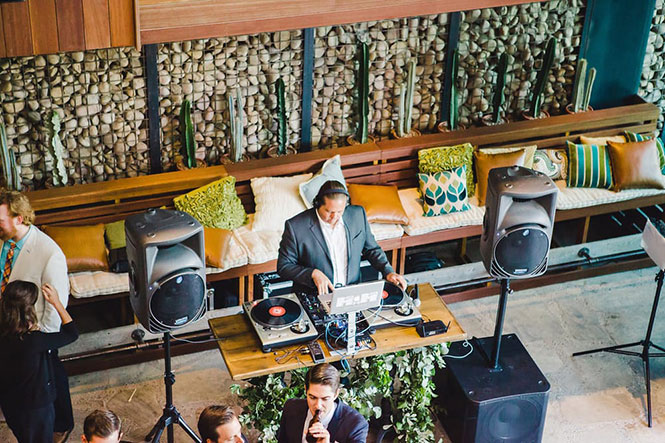 Corporate DJ Hire San Diego
Whether it is a company dinner or holiday party, an elegant catered luncheon for clients, or a convention after party aimed at letting your guests loose after a long day of meetings, a corporate event can go from a stuffy and dry affair to a truly memorable event with the addition of a well selected DJ.  Add the perfect touch to your corporate event by including music by DJ Mikey Beats.  Able to match the musical program for your evening to your client base and guest list, with content appropriate sounds from your desired genre, your clients, guests and associates will be energized and entertained with suitable cocktail music, ambient dinner music, or upbeat after dinner dance music that will leave a lasting impression of a great night.
Providing the best in professional grade sound equipment to your event, from microphones for speeches and toasts, to high end amplifiers and speakers to broadcast perfectly tailored music at your desired volume level, your event is in great hands with DJ Mikey Beats.  Mikey Beats will work with you as closely as you desire to fine tune your musical requests, or understand the general mood and concept of the event you are planning, making certain that the end result is a completely corporate appropriate, memorable, crowd pleasing and successful event, leaving only the best impression of your company.
MIkey Beats spins all his playlists, remixes and mashups using turntables ensuring high end sound, with seamless transitions to keep the energy up and the party going until you decide it's closing time.
With over ten years of experience in corporate DJ events for some of the biggest names in San Diego, Southern California and even nationally across the USA and Mexico, DJ Mikey Beats is highly skilled at reading the room, knowing his audience and elevating the tone of an event to maximize his audiences enjoyment.  With big name customers such as Monster Energy, Sony Online Entertainment, Vavi Sports, Noble Solutions, UCSD Health, Ligand Pharma, Chef Works and Costco on his client list DJ Mikey Beats has the references to back up his reputation as one of the most skilled and professional corporate DJ's in the business.  Leave nothing to chance with DJ Mikey Beats behind the turntables at your next great corporate event!
You might also be interested in our private events dj services!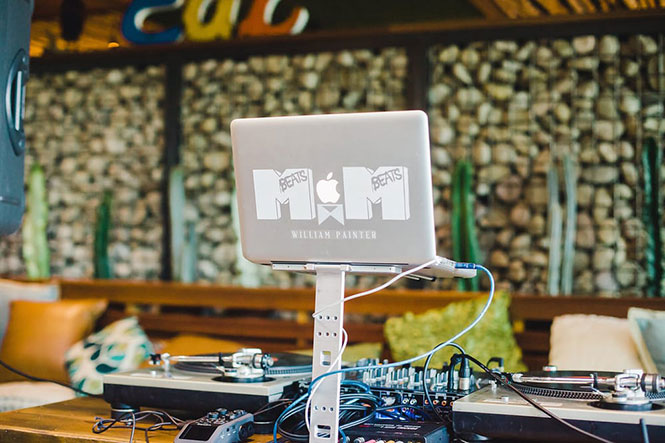 Corporate Event DJ Services in Southern California