Corporate Event DJ
This was my first opportunity to play at the Port Pavilion on the Broadway Pier. Mike Spangler of Spangler Event Productions reached out to me and said he needed a special kind of Corporate Event DJ to pull off his vision. I had told him I can do anything and he was ready to test me.
Who or what is a Steampunk?
I asked Mike for more details and he had to call me to explain. The call lasted about 20 minutes with him detailing the exact vibe he was looking for. He also said that I would have to dress in costume. I told him I was all about it. He didn't know the type of music needed, he just told me that the event would be Steampunk themed. I like events that are out of the ordinary, especially when the music isn't your typical event music. Ahead of me was some real research.
Steampunk Research
My wedding motto is that I represent my clients musically but when it comes to corporate events, it's different. Every corporate event is different and it all depends on all the details and theme. In this case, it was Steam Punk themed so first I needed to learn what a Steampunk is. After a quick Wiki search I found that Steampunk "is a sub genre of science fiction or science fantasy that incorporates technology and aesthetic designs inspired by 19th-century industrial steam-powered machinery." You'll find that Steampunk fashion and decor has various sprockets, cranks and gears incorporated into it. Here is an example of a decorative piece at the event.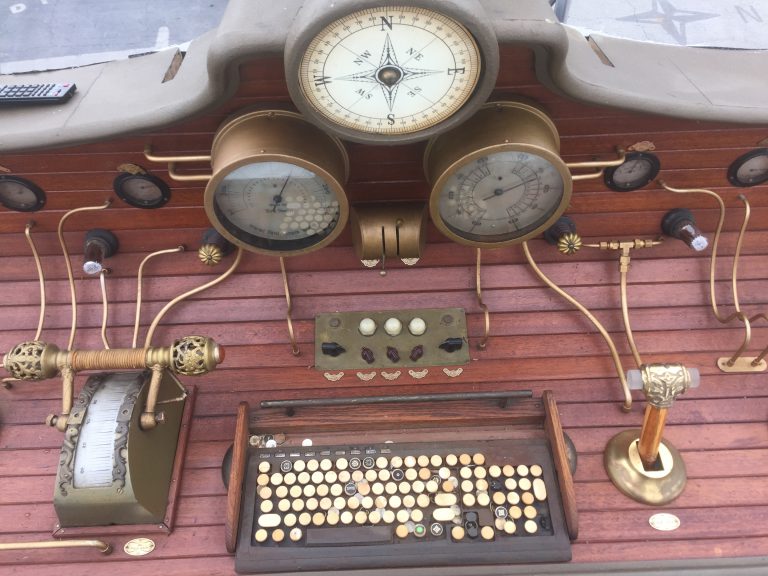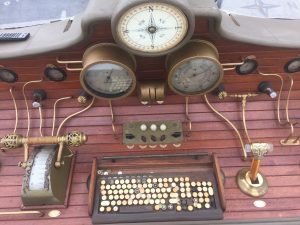 Steampunk Music
My client had no idea what Steampunk music was but knew he wanted it to match. I quickly learned while I was researching that Steampunk doesn't have a set genre. Rather it is a mix of genres from classical to ragtime. For this event, I decided to focus on a sub genre called electro swing. The event was to feature various performers from acrobats to contortionists so I envisioned music close to what you would hear at a carnival on acid.
Once at the venue, I sound checked and jumped into my costume. I must say, this was one of the most fun corporate events I have ever played.