A Happy Couple
Aj and Sherron had a San Diego vacation rental wedding. It was at a big house on the west side of Banker's Hill facing the San Diego Airport. The house looked like a 3-4 story Spanish villa. A beautifully landscaped back yard with a refreshing looking blue tiled pool set the scene.
Aj and Sherron were a super sweet couple to work with. Their youthful energy was contagious and their love for each other was admirable. I am not sure how we met, but I am glad we did because this wedding was a blast! I was honored to have been chosen as their wedding DJ.
Lights and Music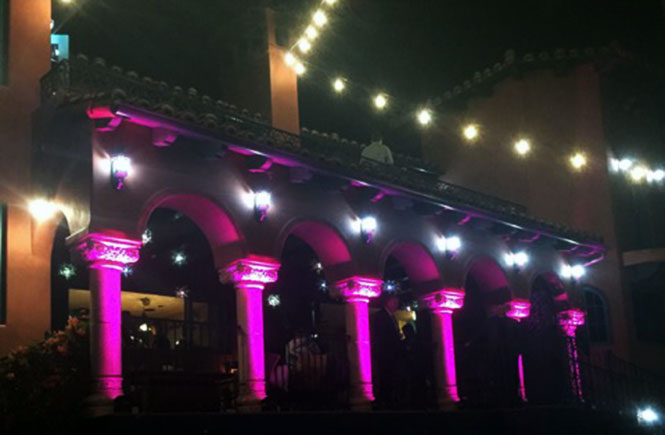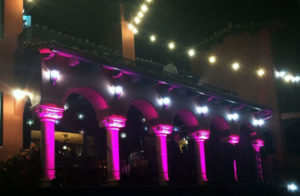 There were several 10 foot tall white pillars that lined the large patio on the 2nd floor which over looked the pool and the back yard. These pillars were perfect for my up lights to accent their pink wedding color.
The Ceremony was in a small gazebo that was close to the pool and the dinner reception was in a big lawn right next to the ceremony. I was set up next to the pool over looking the gazebo and the open grassy area.
The music was primarily reggae and acoustic beach music throughout the entire reception until open dancing. I opened the dance floor with Michael Jackson – Don't Stop Until You Get Enough. From then on people danced all over the property and never stopped.
There was a HUGE Lemon tree that had the most green leaves and most yellow and ripe lemon's I had ever seen. The property manager welcomed anyone to pick Lemons and take them home, which of course I obliged. Congrats AJ and Sherron!